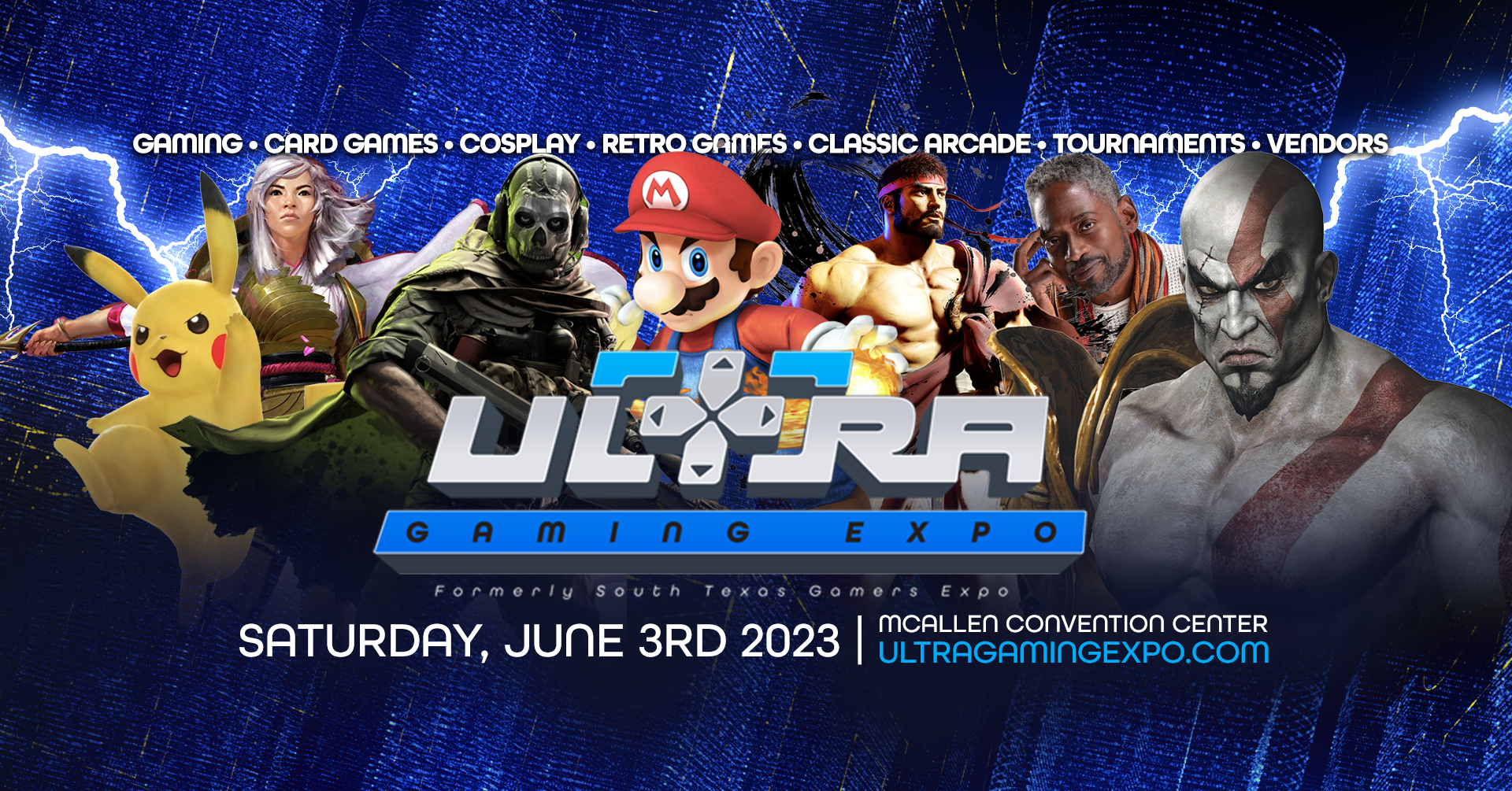 Get ready for the gaming event of a lifetime! It's Ultra Gaming Expo, Saturday, June 3rd at the McAllen Convention Center! Prepare to be immersed in a world of exhilarating gaming adventures as you explore cutting-edge technology, engage in epic tournaments, and connect with fellow gaming enthusiasts. Dive into the latest modern consoles, discover the nostalgia of retro gaming, and unleash your skills in thrilling arcade games. Join intense Video Game and Card Game competitions, mastermind strategic tabletop battles, and embark on immersive role-playing adventures. Learn to play bootcamps from gaming experts! Meet special guest TC Carson, The Voice of Kratos from the original God of War series! Browse through the diverse vendor market, offering a wide range of gaming merchandise, collectibles, and exclusive items. With electrifying competitions, interactive panels, and an electric atmosphere, the Ultra Gaming Expo at the McAllen Convention Center is a must-attend event for gamers of all ages.
Things you need to know for this weekend!
Here is a quick list of things you should know. Click the image for full policies.
Ultra Gaming Expo 2023 Trailer!